A New Jersey Shore Is Coming To TV, And OH BOYYYYYY
Stories
Feb. 16, 2017 02:43PM EST
Remember Jersey Shore aka the best show ever to be on MTV? Well, there's a new show coming and it sounds identical to Jersey Shore. Check this out via 943thepoint.com
Thought the days of reality TV in Seaside were long gone? Think again. A casting call is being held Saturday for a brand new show.
According to Bamboo Bar's Facebook page, 18toLife Productions is holding preliminary casting for a new reality series that is set to be filmed in Seaside Heights and Bamboo Bar this summer.
The working title of the show is "I Love Summer."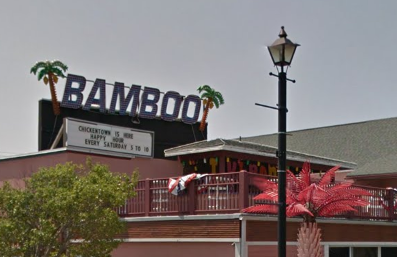 The production company says that the reality series will follow the roommates of a house who work on the beach during the day and at Bamboo at night.
Are you the next Snooki or Situation? See if you make the cut at the casting call at Bamboo Bar in Seaside Heights this Saturday, February 18 at 10PM.
UPDATE: Clearly not everyone is pleased with the news of a casting call and potential reality show on the way.  The Borough of Seaside Heights has released a statement on the Seaside Heights, NJ Facebook page denouncing the plans.  Take a look: