fun
May. 25, 2017 07:34PM EST
Everyone has gotten a bit too drunk before. Whether it was when you were in high school or perhaps it was when you were in college in your wild days. Regardless of when it was, we've all been there. That being said, there are ways you can tell if you are too drunk...let us show you.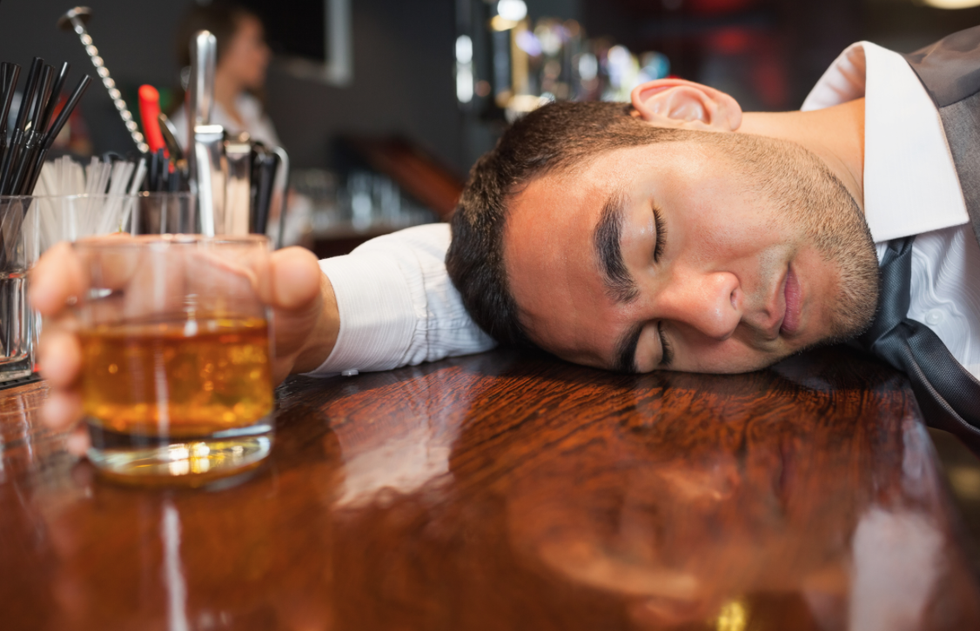 hswstatic.com
Take text messages like this one for example. The first person says, "How do you feel?" The response was, "Ok. No ol. Alcohols. Drink. Drunk. Sometimes autocorrect can be a botch. Lol b***h. My legs feel good."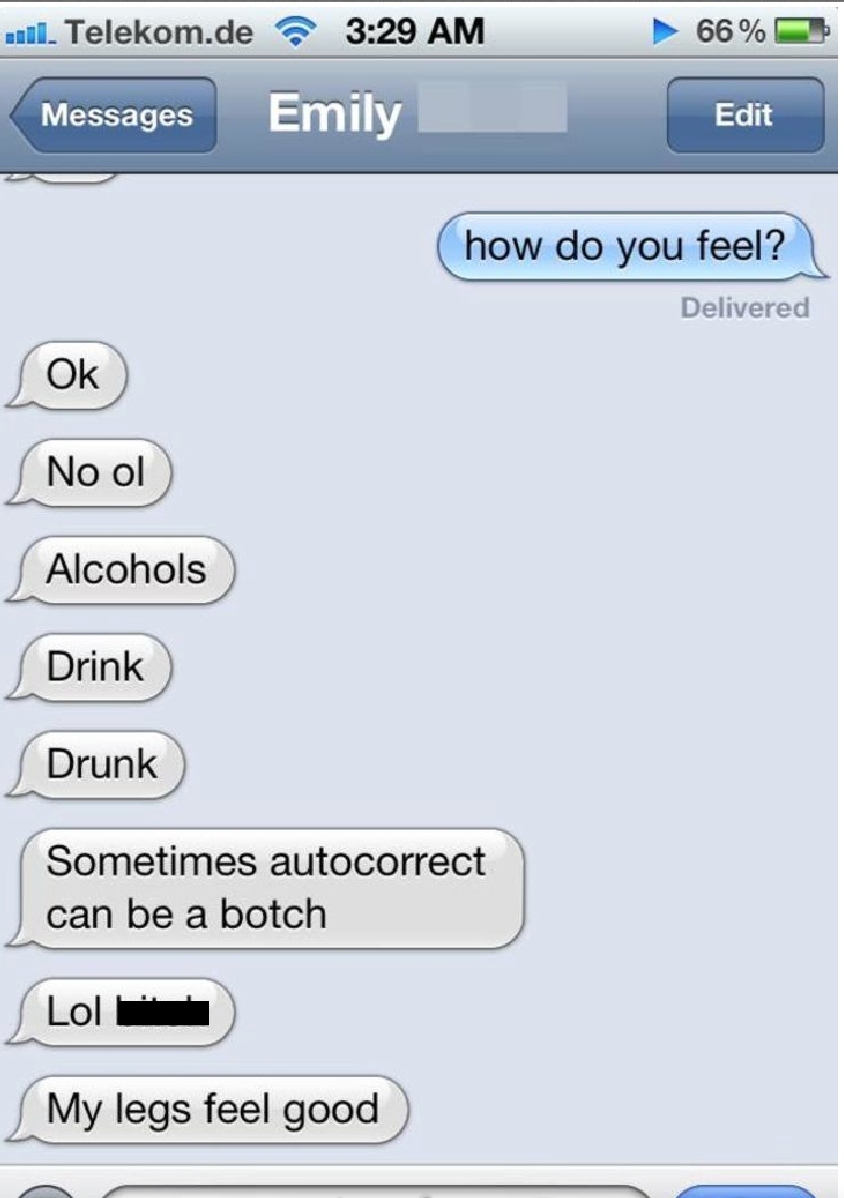 mobilelikez.com
Then there are people like Jason. The first text says, "Yoyre the sweetest candy thing in all of theuniverse. Sprinkles odf sugar on my tasters." The response was, "Jason, are you drunk?" Of course the responses just got worse from there...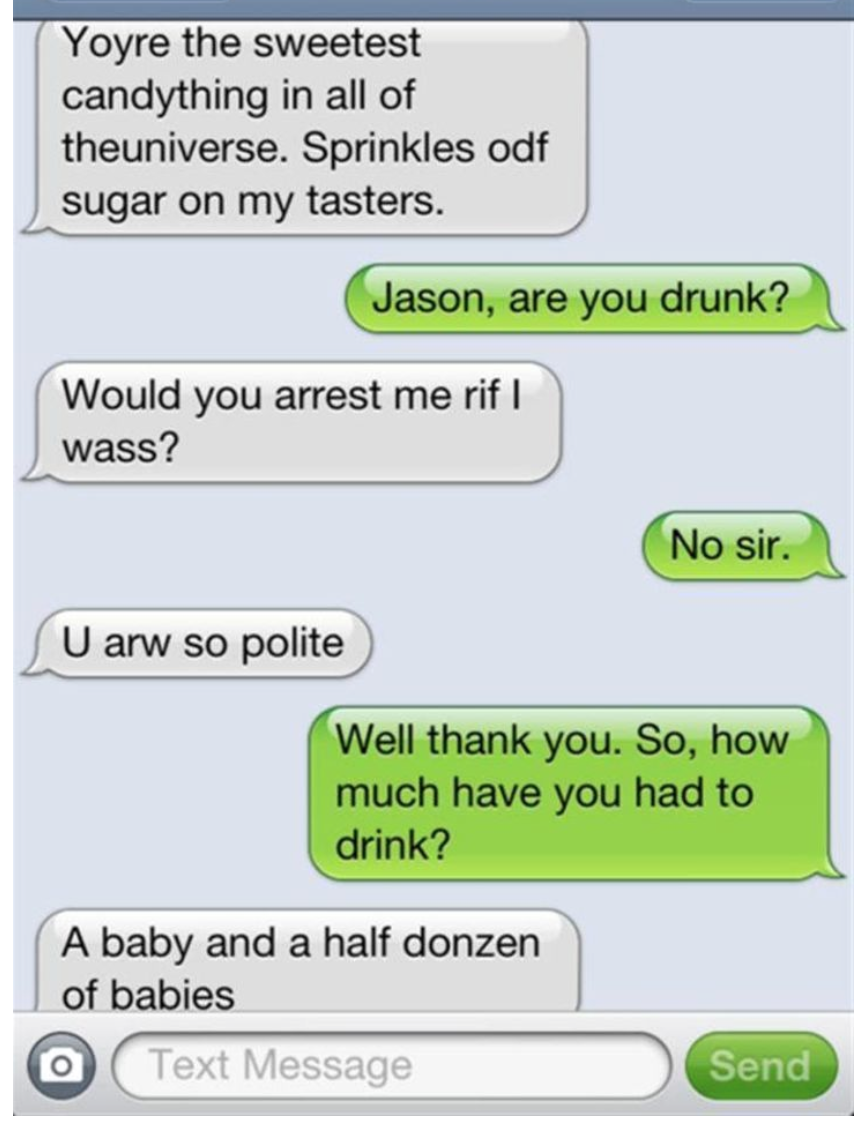 mobilelikez.com
This next one was about smooching...but I'm not sure this person is going to remember any of it...