There are over 22 million individuals who are self-employed in the U.S., with no employees other than themselves. That's about 14% of the entire American workforce. With drive, initiative, and a quality product, it may be more attainable than you think to make it on your own. In fact, some of the most successful men of the 20th and 21st centuries were entrepreneurs without a college degree:
All of these men took the initiative and started businesses they were passionate about, and were sure would change the world.
One of the great things about starting a business these days is how much information and free education is available. Your local bookstore will have shelves and shelves of business books, and a quick Google search can get you started down the road of entrepreneurship in no time. The Art of Manliness was built from the ground-up by Brett and Kate with mostly their own gumption. Using Google, they installed WordPress, designed the website, created an online store, sold advertising, and have now been running a successful business for six years. (Although they would also say that their college and graduate degrees greatly aided in the writing and critical thinking skills so necessary to running a successful blog).
While it's certainly true that more small businesses fail than succeed, you'd be hard-pressed to find an entrepreneur who didn't learn invaluable lessons even amidst their failures. Do you have zeal for something you created as well as good people skills? (Those are two qualities that entrepreneurs say catalyzed their success.) If so, perhaps taking the steps to start your own business is a better idea than spending four years in college.
While community college doesn't carry the prestige of the 4-year university, there are numerous benefits to this alternate path:
In the next decade, only 7 of the 30 fastest growing jobs require a traditional bachelor's degree. Most others require mid-level education – defined as more than a high school degree, but less than a 4-year degree. And believe it or not, these aren't necessarily low-paying jobs. This list of 40 high-paying careers that don't require a bachelor's degree is quite diverse. A few particular careers mentioned in that list that require an associate's degree: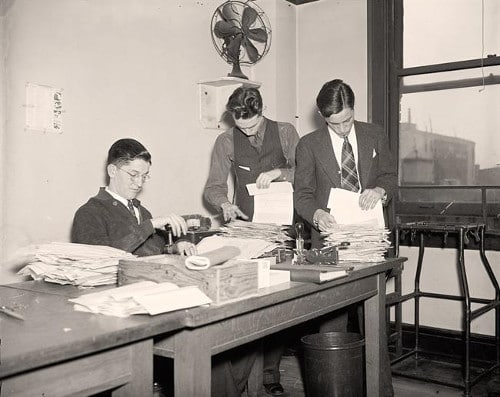 One option that every 18-year-old should consider is to simply get a job and work for a year or two before deciding on their college path. Even if you start at minimum wage, things like showing up early and staying late, having integrity in the workplace, and treating customers and coworkers with respect will move you up the chain. Believe it or not, those seemingly simple characteristics are in high demand.
Becoming a real estate agent is one of the best options out there for young men not interested in 4 years of college, but who are interested in high income potential. For generally under $1,000, you can take a couple months of real estate courses, take a state licensing test, and start selling homes.
Real estate agents, on average, make $42k a year, which is on par for those with a degree. But your income potential is much higher than that. You get as much out of the career as you put into it – so if you work hard and hit the pavement, you'll make plenty of money to keep you and your family happy. It's also an appealing career choice because realtors are often home-based, and set their own hours, to a certain extent.
The downside of real estate is that you'll likely end up working on many nights and weekends. People who work jobs with normal hours can only look at homes when they're not working, and you'll often be on the phone and filing contracts late into the evening to make sure your client gets their dream home.
While the housing downturn a few years back may turn off some folks to this career, the market is already starting to rebound, and the job growth is projected at 11% in the next decade, which is in-line with the job market as a whole.
Check out the National Association of Realtors for more info on becoming an agent.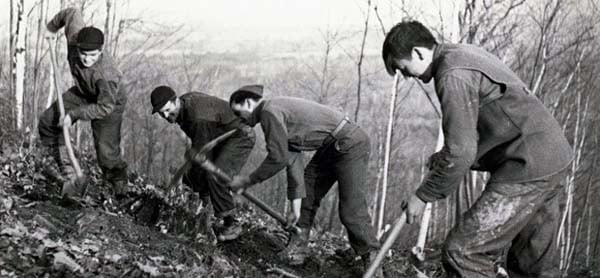 Volunteering for a year or two is a great way to not only give back and do some service, but to build your own character at the same time. Many people have dreams of living abroad or doing service for a year, only to realize after college that bills show up, spouses materialize, and soon after, babies start coming. There's simply no better time than that year or two after high school to capitalize on your desire to have a little adventure and do some good in the world.
The Peace Corps is an option for international service, but the majority of assignments go to those with college degrees. If you haven't attended college, they generally look for commensurate experience in the field you'll be working in. Having said that, there are options for those with only a high school degree, so look into it.
AmeriCorps is a much better option for high school grads, although you are "limited" to service here in the U.S. Particularly, the National Civilian Community Corps (NCCC) program is a good fit for men aged 18-24, who want to serve for about one year. It's a residential program, and you work in teams of 8-12, so you almost get a college feel, except you're doing community projects instead of attending classes.
The AmeriCorps VISTA program is another good option. The set-up is a little bit different; you work for a year as basically an employee of a non-profit organization. You're given a small stipend for housing and living costs, and that's about it. I personally know several people who have done this program, and every single one has had a great experience.
A few other options for volunteer work after high school: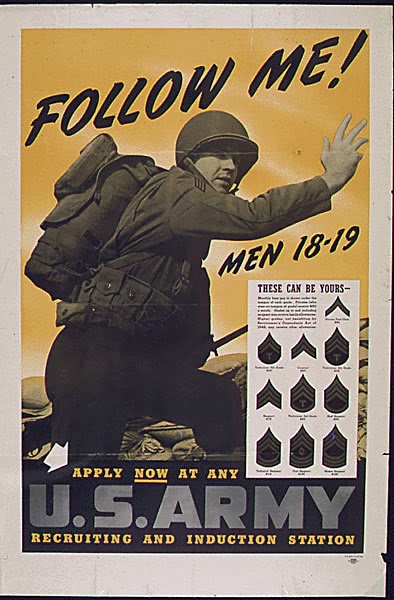 While many folks think of the ROTC program when they think of young folks in the military, that's not the only option (although it is certainly a good one). There are around 100,000 18- and 19-year-olds who join the military right after high school. Beyond being a form of service, the practical benefits of being in the military are another reason to consider joining:
There are a few requirements for joining military service:
The learn more about joining the military, I'd recommend visiting two incredibly helpful websites: www.military.com and www.todaysmilitary.com.
Peter Thiel – founder of PayPal, entrepreneur, and investor – has taken an interest in this discussion of the necessity of college. In 2011, he launched the Thiel Fellowship. Each year, he chooses 20 young men and women under the age of 20 to give $100,000 to in order to skip college and realize their visions and ideas. He says, "Rather than studying, you're doing." During the two-year program the fellows are mentored by some of the world's top scientists, researchers, and business leaders. There are no specific definitions of a successful two years in the program, but most graduates of it have invented something or started a company.
Similar programs are popping up all over the country as people begin to realize the benefits of the age-old idea of apprenticeships:
This option is close to being just another 4-year college, but with one crucial difference. You are actually required to work 10-15 hours a week to help pay your tuition. Because of that, at these work colleges, you pay significantly less in tuition, and in a few cases, you pay no tuition.
In all other regards, it's a normal college experience, but you aren't strapped with the debt that cripples so many students and their families. You also get the valuable experience that comes with working a job while also engrossed in your studies. These institutions admit you'll probably work harder than at other schools, and have a harder time learning how to balance your responsibilities, but you'll come through the other side stronger than most of your peers.
There are only seven federally recognized work college in the country, so your options are a bit more limited, but they are definitely worth considering. Learn more atwww.workcolleges.org.
Copyright © 2014 University Primetime