6. Pro: All the Greeks sit on one side of the 1st floor so you know how to avoid the loud ones (sorry, we can't help it!)

Con: You can still hear them from the second floor.

5. Pro: There's a place to buy food INSIDE the library so you'll basically never starve. Most importantly, they have coffee.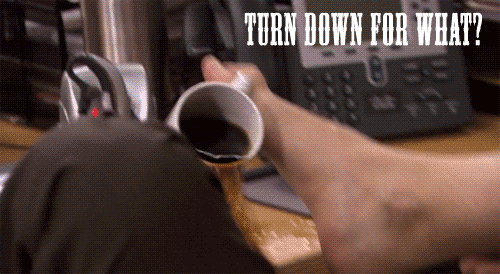 Con: You're never sure when the sketchy bagel sandwiches were made. Are they safe to eat…?