Have you ever wanted to buy fossilized poop or 55 gallons of lube? Who am I kidding? Of course you have! Online shopping can take you down a strange path sometimes, and we all love visting strange places here and there. Rather than make you search for these places yourself, I have compiled a list of the 20 craziest things you can buy online!
20.) Nicolas Cage Pillowcase
Have you had any trouble getting to sleep lately? This pillow case might just be the cure! If hit classics such as Conair and Face Off don't put you at ease, then honestly I don't know what can. Lay back and enjoy Nicolas Cage under your head as you sleep, how cozy.
19.) Positive Pregnancy Tests
Selling positive pregnancy tests online has become an easy way for some pregnant women to make a few extra bucks. Why would you want to buy a used pregnancy test? According to one Craigslist post there are a few reasons. "Wanna get your boyfriend to finally pop the question? Play a trick on Mom, Dad or one of your friends? I really don't care what you use it for." The average price for one of theses bad boys (bad girls?) on craigslist is about $25-$30.
18.) Hitch Mounted Stripper Pole
You know what all of your tailgating events have been missing? A freaking stripper pole, thats what! Class up your ride with this portable stripper get up and see where it takes you.
17.) DVD Rewinder
Nothing ruins my day more then going to use a DVD and realizing I am going to have to rewind it because someone else forgot to. Wouldn't you agree? Of course you wouldn't, because this is a terrible…terrible…terrible failure of a device.
16.) 55 Gallons of Lube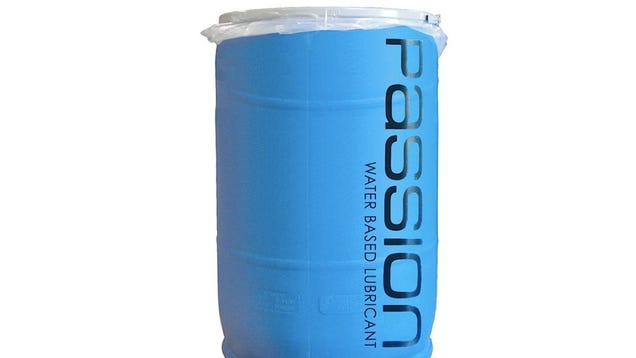 I bet you are so sick of going to the store every few days to pick up another gallon of lube. What a buzzkill! Pick up this 55 gallon drum of lubricant so you will never have to make that trip to the store again…ever.